Automotive Heat Exchanger Solutions
Implement reliable lubricants that maximize operational efficiency and braze performance.

Eliminate organic content junking up your heat exchanger parts. Implement braze-friendly lubricants to reduce or eliminate cleaning stages, streamline manufacturing processes, and improve quality.
Internal Cleaning & Passivation Coatings
Internal cleaning and passivation chemistry and application process for a wide variety of heat exchangers.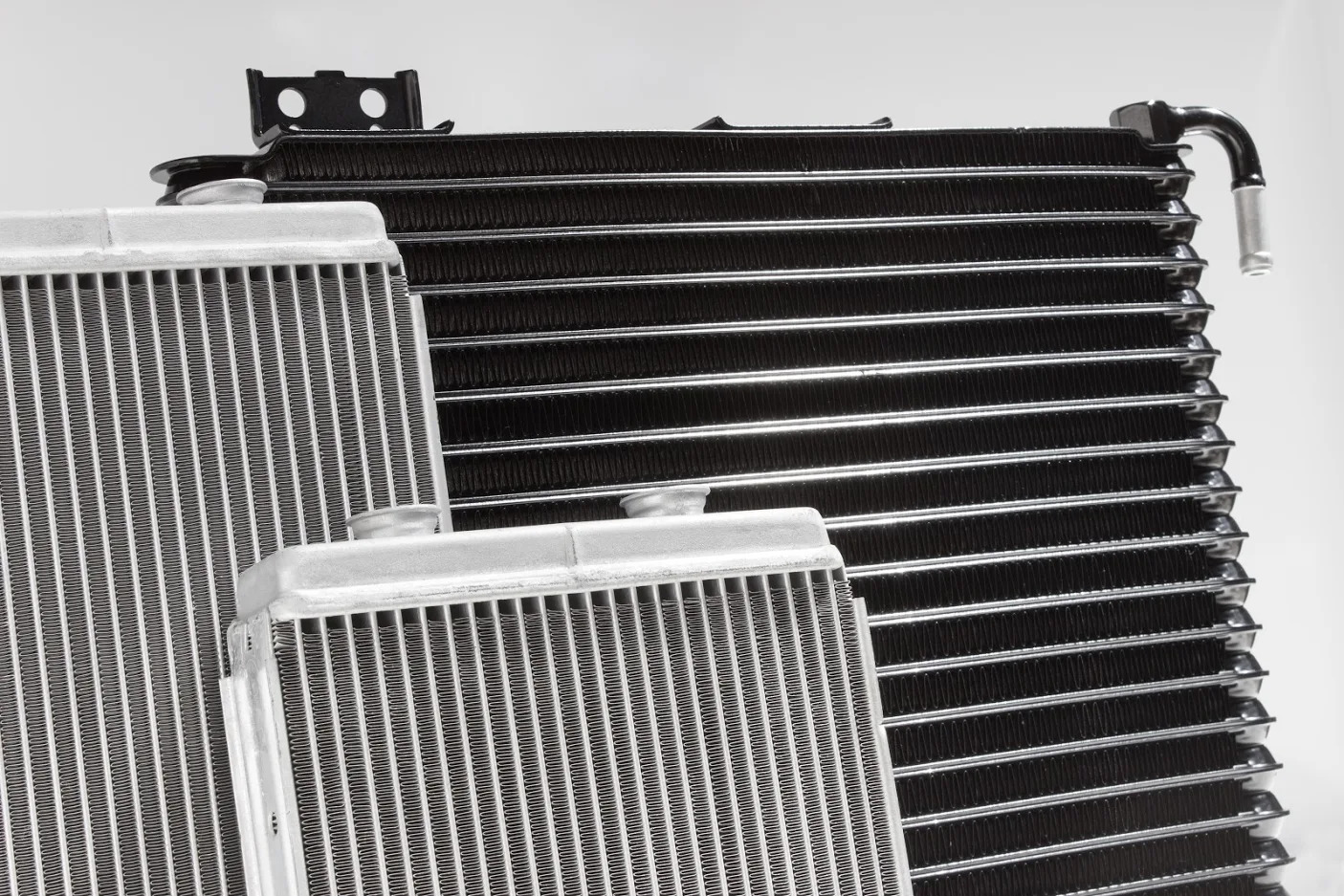 CPI has the technical chops and industry expertise to quickly formulate a chemistry to achieve customer requirements.
CPI's manufacturing and engineering group is structured to rapidly develop both prototype and serial production application processes enabling customers to validate and launch new programs with unparalleled speed.
Our experience and know-how means your heat exchangers will consistently hit your performance and quality targets using an optimized process. Pay for what you need and that's it.
CPI's nanoscale passivation coating will protect your heat exchangers without compromising their performance.
CPI lubricants were made for heat exchangers.
CPI lubricants are formulated to optimize heat exchanger manufacturing processes at each step.
Excellent lubricity for light stamping and forming operations provides consistent part quality, maximizes tool life, and minimizes downtime and overall lubricant use.
Braze friendly chemistry minimizes or eliminates cleaning steps typically required to remove the lubricant, and in many cases does not need to be removed from the part prior to fluxing or brazing.
Low VOC options deliver exceptional performance in the strictest regulatory environments.
Aluminum tube forming, fin forming and select stamping operations.
It can be aqueous washed, thermally degreased, or fluxed without cleaning, depending upon the operation.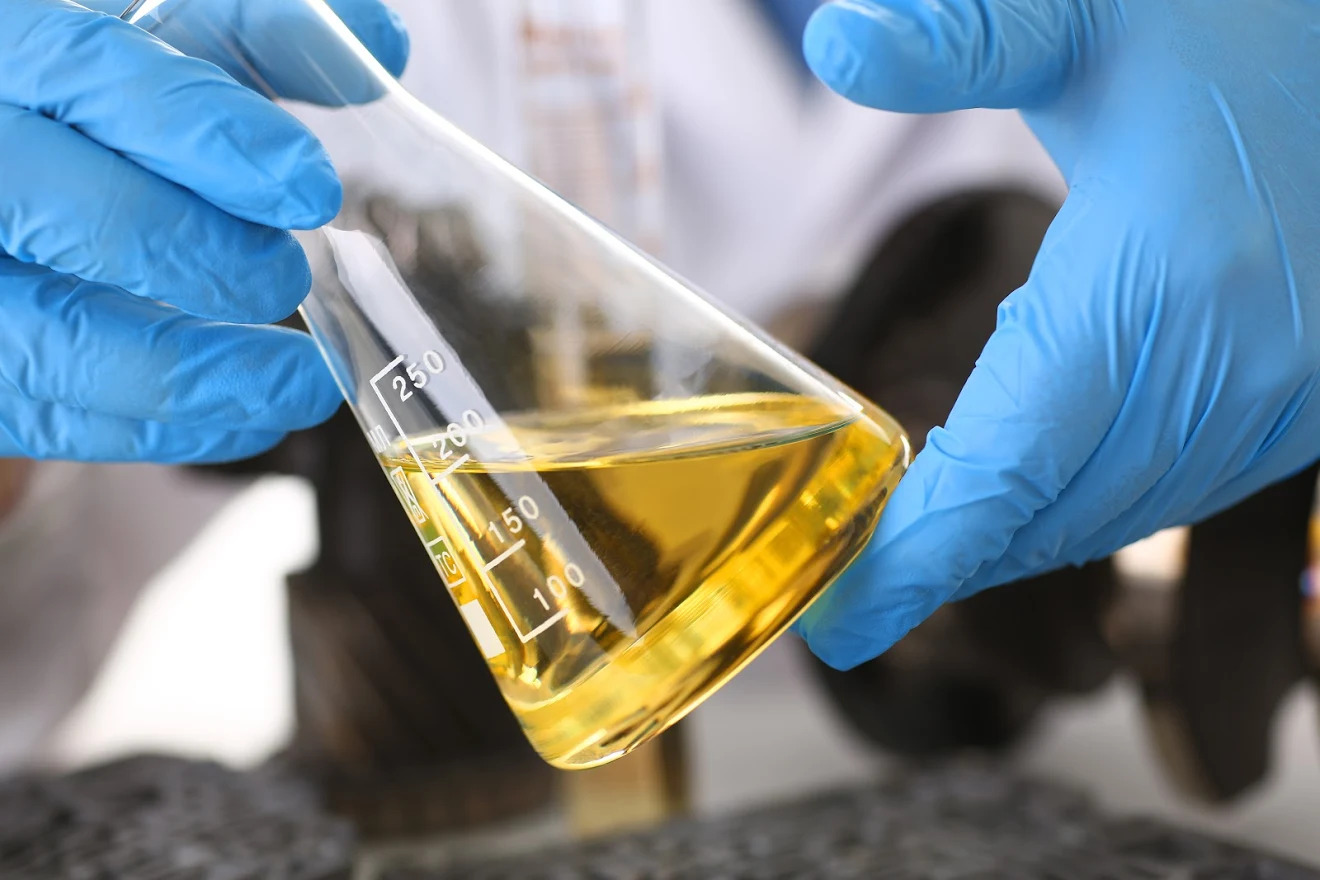 Flux Application Services
Struggling to meet a quality spec? We can help.
Get rid of organic content in your parts.
We'll customize the flux application processes to achieve your performance characteristics and quality specifications.
We implement unique masking solutions to prevent flux from reaching areas of a part that need to be flux-free.
Our proprietary internal cleaning and passivation coating process is tailored to remove unwanted flux in order to maximize heat exchanger performance and longevity for even the most sensitive systems.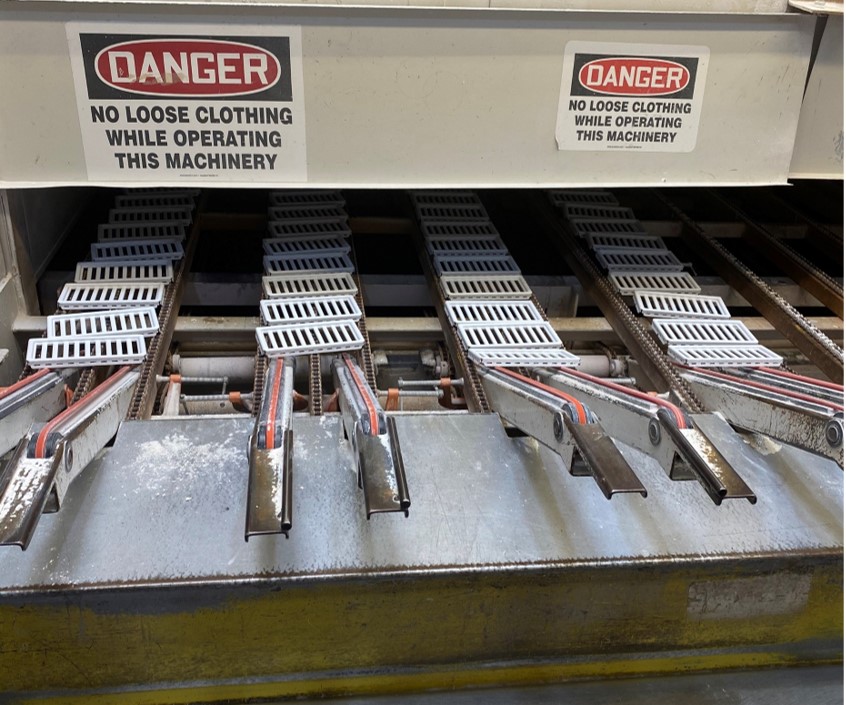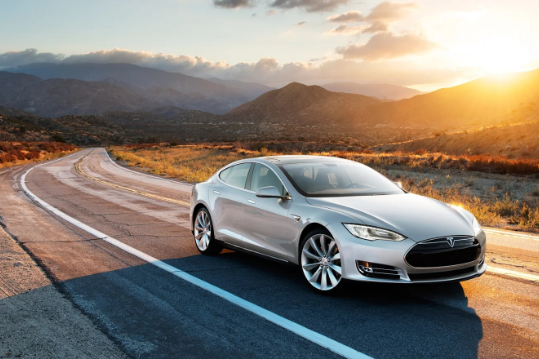 External Passivation & Coatings
Avoid recalls, repairs and warranty claims before they happen.
Let's face it, every now and then you need a discreet partner to develop a custom solution to an urgent or substantial problem. We help some of the biggest names in the business avoid costly setbacks caused by galvanic corrosion, microbial growth, odors and degraded HEX performance.
Our zirconium-based pretreatment offers superior corrosion resistance and can be coupled with a variety of hydrophilic and hydrophobic coatings to deliver required performance characteristics.
Hydrophilic polymer coatings have strong water-shedding properties and antimicrobial/antifungal properties that eliminate foul odors.
Hydrophobic polymer coatings repel water and deliver superior corrosion resistance.
Yes. We have developed a broad range of cleaners, passivation chemistry, and sealers to meet customer specific cleanliness, corrosion resistance, water shedding, and antimicrobial/antifungal requirements. Our sealer coatings improve water management characteristics of the surface ensuring water does not remain on HEX surfaces negatively impacting HEX performance
Yes. Our passivation chemistry delivers exceptional corrosion resistance properties to the aluminum surfaces. It also provides excellent adhesion to secure bond sealer coatings. We tailor our cleaning chemistry and process to consistently meet customer specifications with minimal waste.
Yes. We have developed solutions for all of these problems.
Yes. Through our work with ultra-clean fuel cell applications, electric vehicle thermal management systems, and high performance combustion engine cooling systems, we have developed the know-how to optimize the process to consistently meet customer specifications with minimal waste. We will tailor our cleaning chemistry and process to meet your toughest requirements.
Yes. Circle-Prosco has developed a variety of solutions to prevent this common problem. Contamination of cooling systems by post-braze residual flux is a widely known failure mode in the automotive industry. Residual flux interacts with coolant causing the coolant to gel. This gelling results in system clogging which in turn increases system operating pressure and temperatures, reduces system efficiency, and system operating life. New energy vehicle systems, both electric and fuel cell, are more sensitive to this contamination so the focus on eliminating it has become heightened in recent years and will continue to be a key design consideration as engineers seek to maximize vehicle range, and battery life.
No. Our process is highly effective at removing post-braze residual flux and enhancing the corrosion resistance properties of aluminum heat exchangers. It can be applied on our coating lines or by the customer in their operations. Our chemistry is not designed to be applied in a post manufacturing service environment.